Your gold is save with us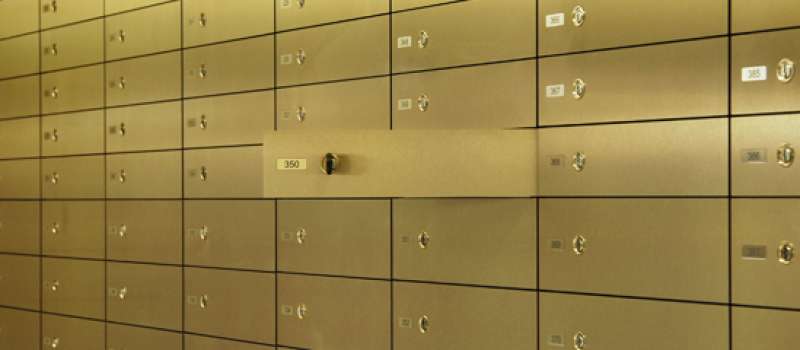 YOUR SAFE DEPOSIT BOX AT DEGUSSA – THE BEST PLACE FOR YOUR PRECIOUS METALS
As a special service, we offer safe deposit boxes in our branches, where you can store your precious metals right after purchase. This gives you the opportunity to store your assets safely and discretely outside the banking sector. Of course, you are free to keep jewelry, documents and other valuables in your safe deposit box as you see fit.
And you're just as free to choose the box size that best fits your needs.
WE PUT A PREMIUM ON DISCRETION
Only you and your authorized agents have access.
You can insure the value of stored items as you wish.
You enjoy convenient access to your safe deposit box during our opening hours.
YOU WOULD LIKE TO INITIATE A DEPOSIT OF YOUR PRECIOUS METAL IN OUR CENTRAL DEGUSSA PRECIOUS METAL DEPOSITORY INSTEAD?
The deposit in the Degussa Precious Metals Depository is exclusively in your name and completely transparent. There is no collective deposit. That way, we ensure that the stored precious metal stock remains your personal property and is individually identifiable at all times.
Further information about the deposit process